A Brief History of Online Casinos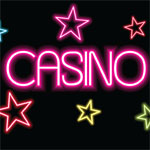 The first online casino had only 18 games, and in the 1990's, players had access to only a couple of online sites
Land-based casinos have existed for numerous of decades, but on the other hand, online casinos were introduced to the public in 1994. It has taken sometime for online casinos to attain credibility in the public eye and thus position themselves on the Internet, but little by little, they have finally done so.
Online gaming has been an industry to which companies have found it difficult to enter. The first online casino had only 18 games. In the 1990`s, players had access to only a couple of online sites, like Intercasino. The problem is that the games that this institution was providing were considered illegal in the United States, so this particular online company had to think on their feet.
Antigua and Barbuda was the first country to license online gambling. Although many of the players resided in the United States, by positioning their online site in this area, sites were able to obviate any applicable law. Soon other casinos followed behind. Companies such as Intertops Casinos, Sports Book, and The Gaming Club began to offer solutions for online games.
Since nowadays there are thousands of casinos to choose from on the Internet, many players have difficulty selecting one. A good way to find a good casino is to read on line reviews about them. Online casinos have become the ideal option for casino lovers who just don`t want to get dressed and drive to their nearest casino because they prefer to keep their pajamas on and lie down with their laptop on their lap.
At the beginning, online casinos were suffering from small security flaws, but everything seems to be in order. This led to what is known as the phenomenon of online casinos.
The industry of online casinos continues to grow year after year. Bettors can play their favorite games online and take advantage of the game in real time via fast internet connections. This generates cash to service providers, partners and, of course, for players. Every year, this particular industry generates a global revenue of approximately $49 billion dollars.
"A Brief History of Online Casinos" User Comments
No comments posted yet.